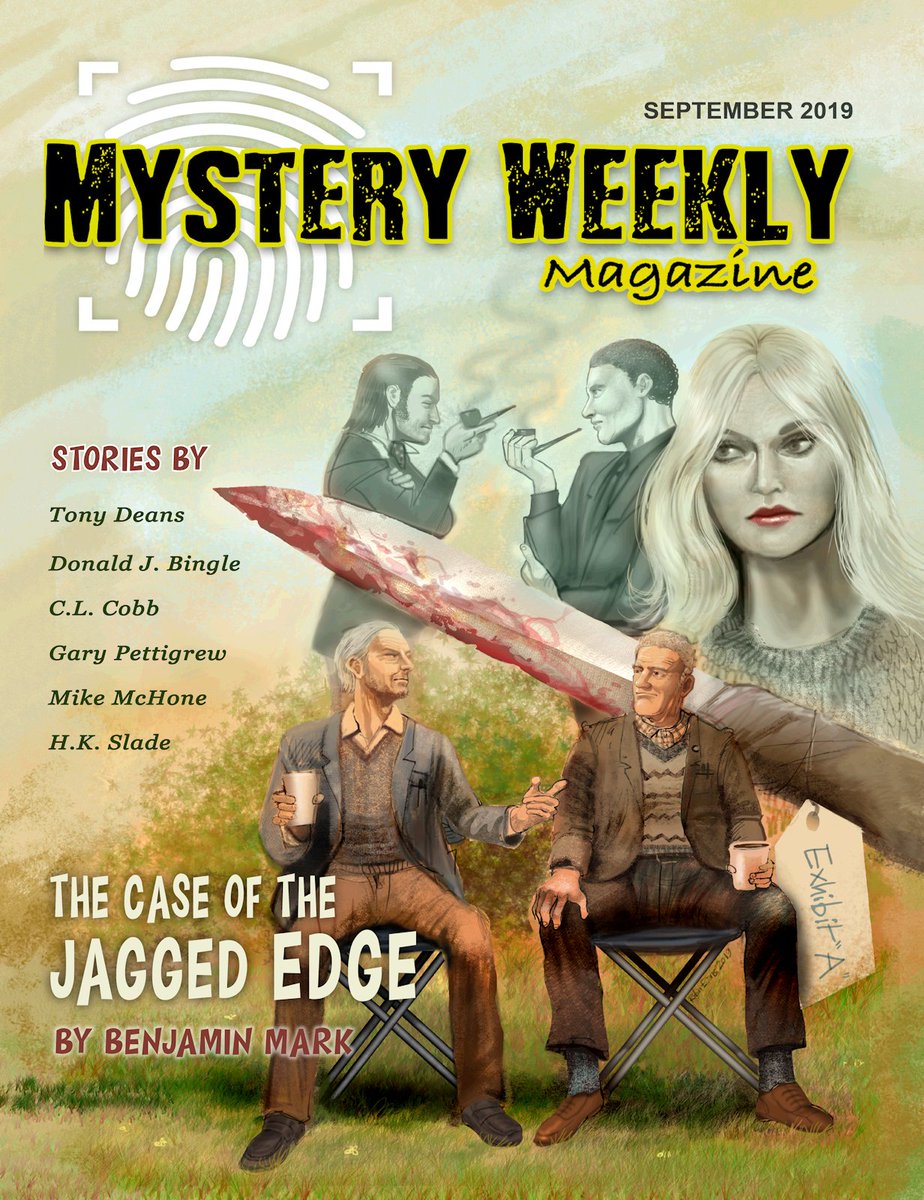 "Stumped," by Gary Pettigrew, in Mystery Weekly Magazine, September 2019.
A charming historical mystery this week. Let's read the first paragraph...
The summer of 1927 was as idyllic as ever remembered in the South of England. Old John Ayres had decided to retire to spend more time with his family in Dorset and so the council of Lower Dunston was forced to choose a new village policeman; by popular opinion, George Mahoney was the first name suggested. Fred Hurst nominated himself, of course, but this was quickly discarded because of the obvious reasons that nobody talked about...
And there is the gaff, the hook. Are we going to find out "the obvious reasons" or is this just a casual element thrown in to suggest that the village knows too much about its residents?
It turns out to be the former.
The new copper is found dead two days later and Fred Hurst, obvious reasons and all, finds himself a rookie officer struggling with a murder. He isn't getting a lot of help from the higher-ups who, when he asks for immediate help, respond "basically, that Mr. Mahoney would not be any deader tomorrow."
And he gets no respect from his fellow villagers, who are at least willing to tell him what he's doing wrong.
Will Fred solve the crime? And if he does, considering those annoying "reasons," will he even remember the solution?