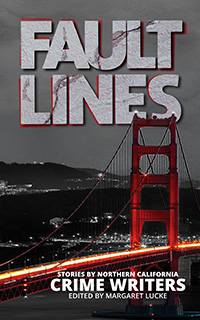 "Get a Life," by Judith Janeway, in Fault Lines: Stories by Northern California Crime Writers, edited by Margaret Lucke, 2019.
This is a books of stories by members of the Northern California chapter of Sisters in Crime.
Our narrator is an identity thief and she cheerfully explains all the tricks of her trade. She's verygood at it but she gets a little too obsessed with her latest conquest, if I may use that term. She not only steals Nadine Gale's credit cards and steals her money, but she starts dressing like her. Even though, she insists, it's nothing personal.
Nadine, the
original
Nadine, oddly enough, gets quite grumpy about all this. She even tracks her copy down but is unable to get any restitution. But she doesn't quit easily.
Watch out, Nadine. Nadine is on your trail. I didn't see what was coming in this twisty tale.