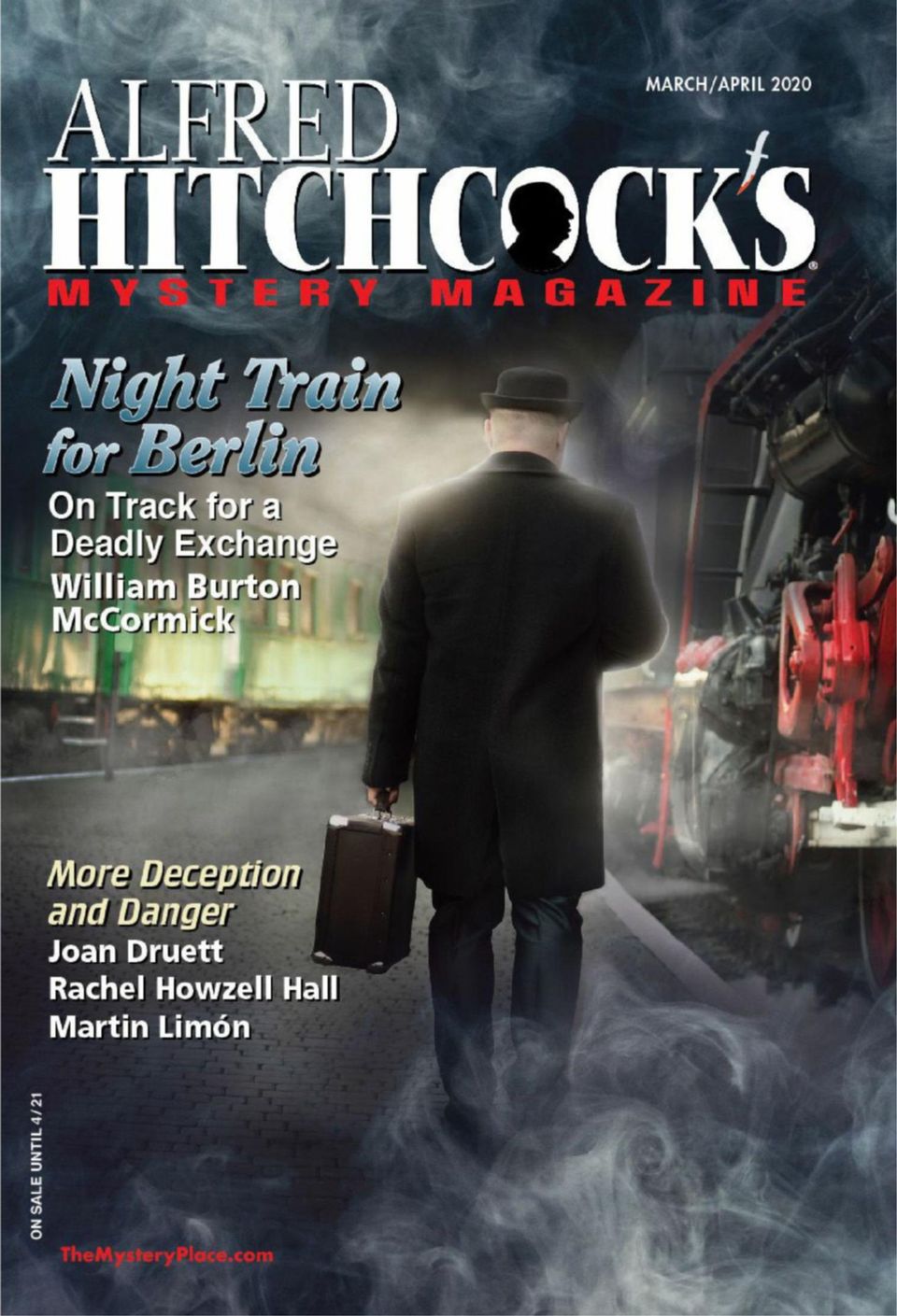 "Night Train to Berlin," by William Burton McCormick. Alfred Hitchcock's Mystery Magazine, March/April 2020.
This is McCormick'
fourth appearance
here, and it's quite a change. The others were humorous stories but this one is sheer suspense.
It is 1939 and Stalin and Hitler are playing footsie. As part of their nice-making the Soviet Union and Nazi Germany are exchanging prisoners.
Our narrator is a German-born Communist named Moller. He has lived in the USSR since its origin but is now being shipped back to his homeland in exchange for some unfortunate Russian the NKVD wants to get their hands on. He knows that the vehicle he is about to board "might as well be my funeral train." The Gestapo will soon torture him death.
But there are plots within plots on board that choo-choo, and an unlikely ally might be able to help him out.
I read this in one sitting, because I had to know it ended...