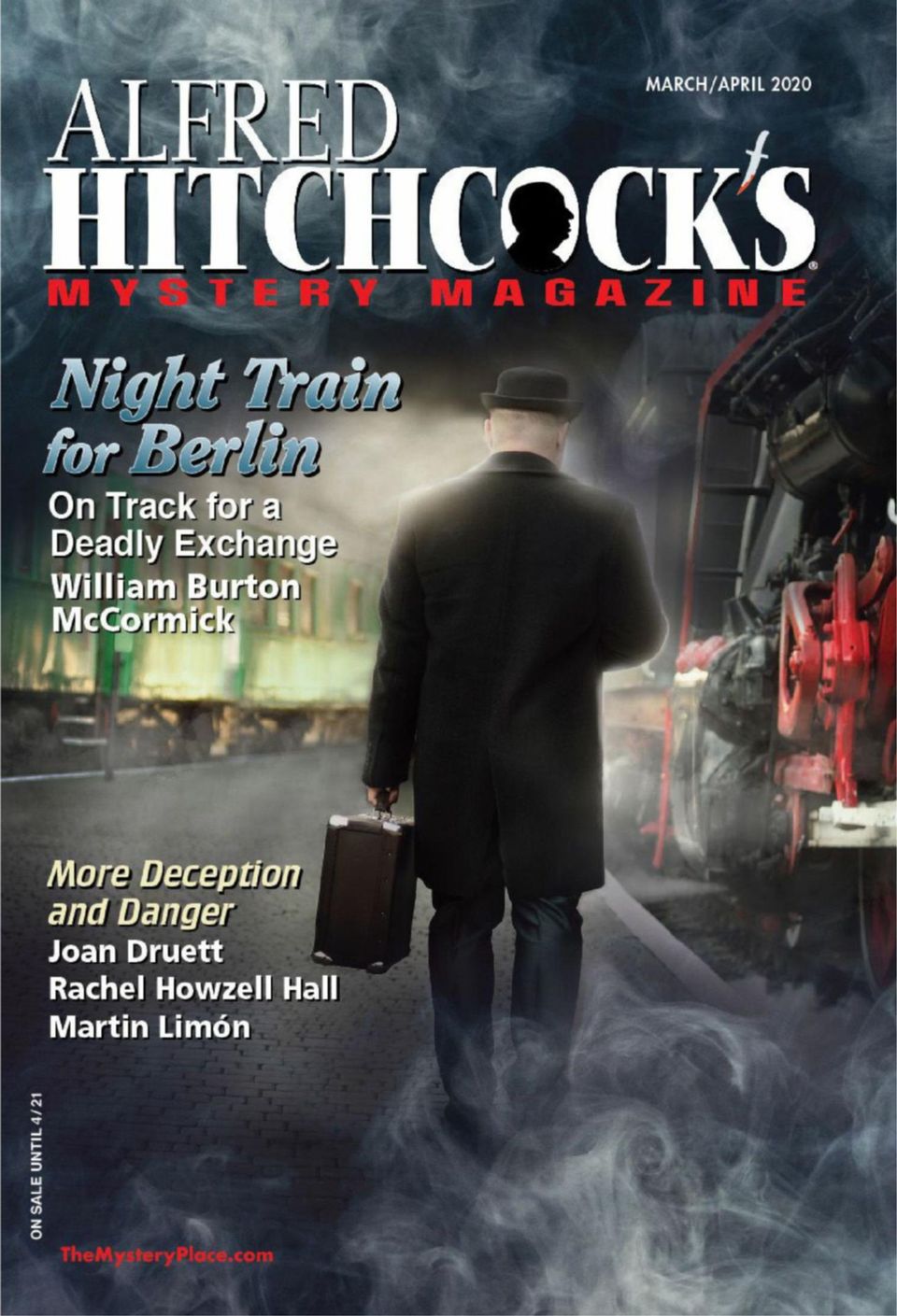 "Bride of Torches," by Kenneth Wishnia, in Alfred Hitchcock Mystery magazine, March/April 2020.
Haven't the AHMM covers been great the last couple of years? And the recent redesign is fine as well. My compliments to the design staff.
My friend Ken Wishnia has told a lovely story here. I should say
retold
because he is working from the story of Yael in the Book of Judges. He has filled in the brief biblical tale with a lot of context about the Iron Age. (Does that sound dull? It isn't.)
The Kanaanites blocked the roads and barred any contraband iron goods from coming up from the coast. There were no blacksmiths in the land in those days, so there was no sword or spear made of iron to be found in the land of Yisra'el, and the people had to rely on migrant metalworkers to sharpen their pitchforks...
Ya'el is the wife of one such metalworker and she commits the crime (?) which is the centerpiece of our story. The main thing Wishnia adds to the Bible tale is giving her a motive. In fact, he offers two, one of which feels very modern without being anachronistic.
I liked this very much indeed.