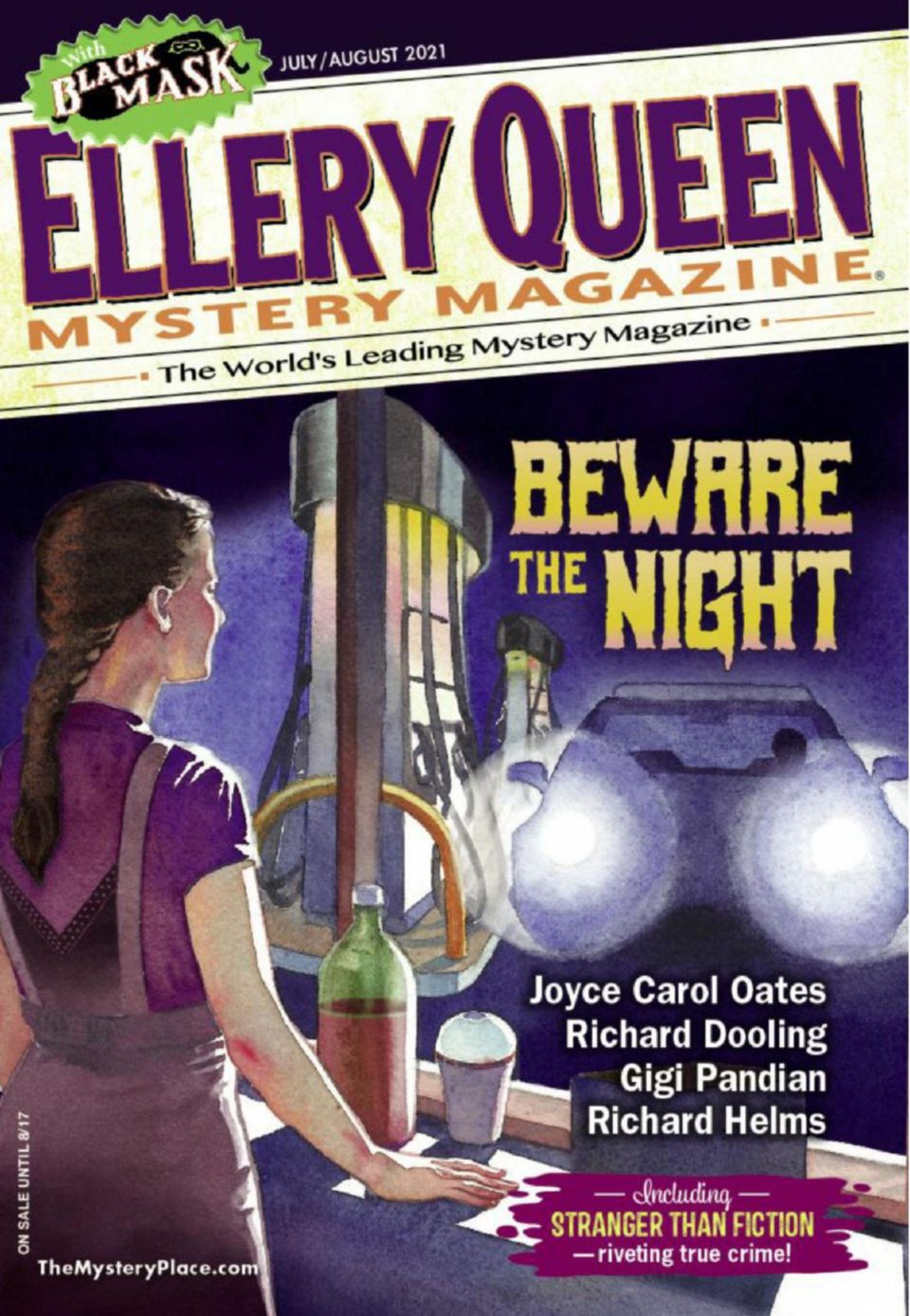 "Sweeps Week," by Richard Helms, in Ellery Queen's Mystery Magazine, July/August 2021.
This is the eighth appearance in this column by Richard Helms, and his third in 2021. Somebody's having a good year.
I'm the Invisible Man.
That's the opening sentence. The narrator is a homeless guy, an ex-cop. An ex-dirty cop, he would be quick to add.
Sonny, a homeless guy with mental problems, has gone missing. Worse, a national political convention is coming to town, which means it is Sweeps Week. That doesn't refer to the time when the TV networks put out their best, but the time when the city kicks out its worst - or at least most unpleasant-to-look-at.
So our hero is trying to figure out what happened to Sonny. One of the places he looks is, well: "Hospital ER waiting rooms are like resort spas for homeless guys. You get AC, free TV - even if they always seem to be tuned to the Disney channel - and a place to sit unmolested as long as you don't draw attention to yourself."
Gritty and well-written.