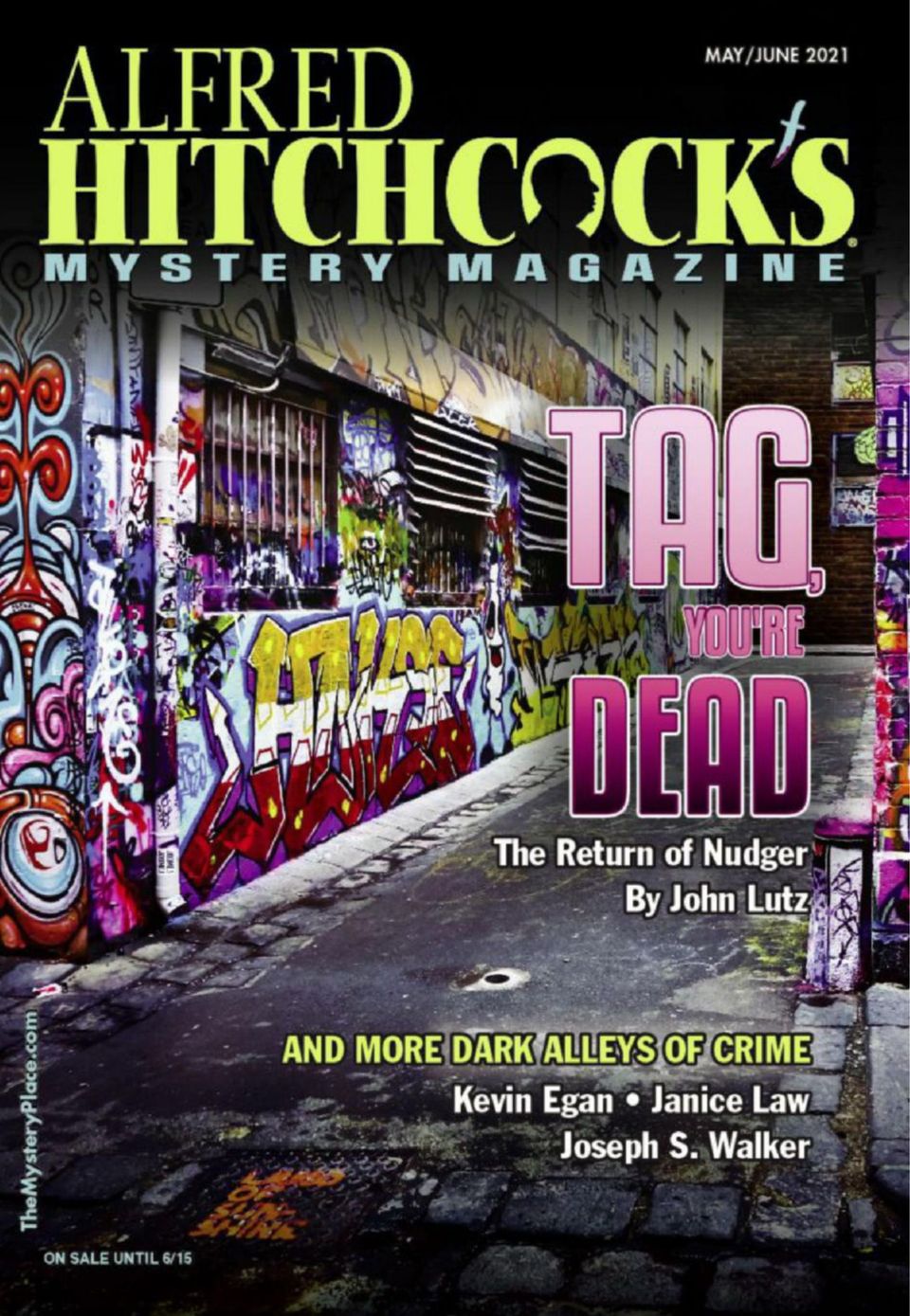 "The Case of the Brain Tuber," by Mark Thielman, in Alfred Hitchcock's Mystery Magazine, May/June 2021.
This is the sixth appearance here by my fellow SleuthSayer Mark Thielman, and the second by his unlikely hero.
Sheer silliness here. Not that there's anything wrong with that.
The narrator is a private eye whose side gig is dressing up as a potato for marketing events at supermarkets. They call him the Spud Stud.
But this time he gets to appear as a normal person for a special event at the Idaho Potato Museum. They are celebrating the newest inductees to the Potato Hall of Fame. So get ready for tater-based humor.
The band is called the Twice-Baked. The name tags were "shaped like small packages of freeze-dried hash browns." They are serving vodka (of course) but you can also get a sparkling wine called Potateau.
Like I said: silly. But when one of the guests of honor dies and the cops are delayed the Spud Stud has to solve the crime. His method is clever.