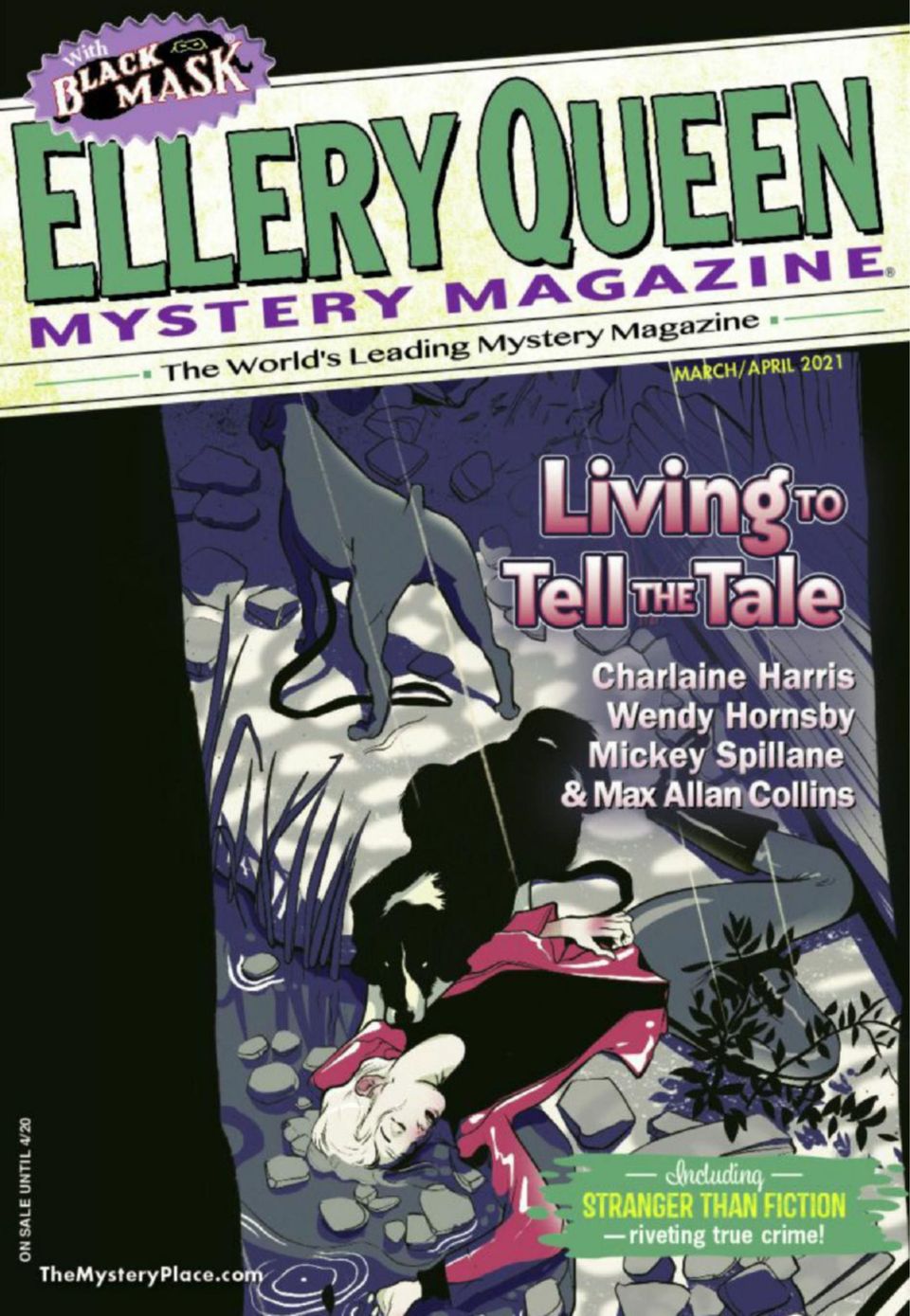 "A Winter Night's Dream," by Michael Wiley, in Ellery Queen Mystery Magazine, March/April 2021.
This is the second appearance here by Mr. Wiley.
The private eye story goes back at least to Sherlock Holmes. The version we think of as the hardboiled dick is a product of the 1920s. (As Donald Westlake pointed out "hardboiled" is WWI slang and "dick" for detective springs from Prohibition.) It is nice to see people think up new clothes for this old hero to wear.
Take Sam Kelson, the hero of this story. He calls himself a "not-so-private investigator." Due to a brain injury he can't help but tell you whatever's on his mind. "I'm an open book -- unzipped -- a gushing hydrant."
Fascinating concept, and suboptimal for a P.I. His potential client isn't impressed:
"You're something of a bastard, Mr. Kelson."
"That's CANDOR to you, Chubby Knees."
Chubby - excuse me, the client - walks out of the office and is promptly murdered. Kelson wants to catch the killer. The police detective in charge is also unimpressed.
"First, there's no WE," she said. "There's the police and the not-police. You're the not-police. That means you can only make things worse."
Snappy dialog throughout. By the way, most of the characters in this story are librarians, Wiley doesn't fall into the usual stereotype traps.
"Librarians like to talk. They could make reality TV out of this place."