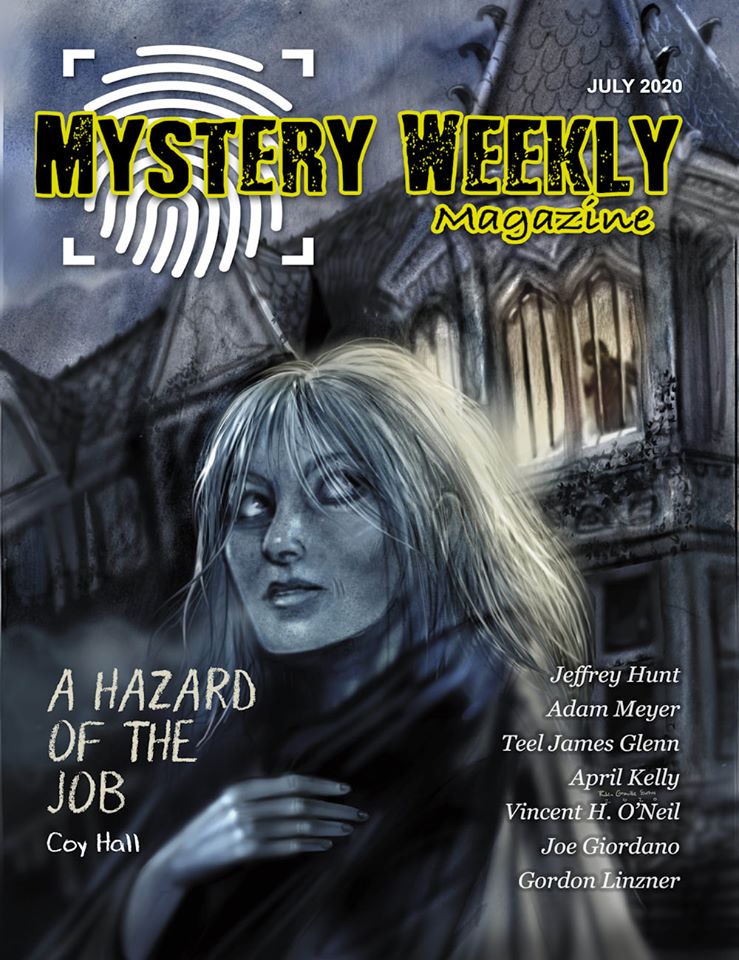 "Setting the Pick," by April Kelly, in Mystery Weekly Magazine, July 2020.
Today's story is about an anonymous private eye, of somewhat dodgy ethics, setting up a bad guy to take a fall. It's fun to try to figure out what our protagonist is up to.
And the writing is fun too. Our P.I. describes his appearance: "A guy a few birthday cakes north of forty, with thinning hair, a slight limp in his left leg, and a suit straight out of a Motel 6 lost and found."
Enjoy.