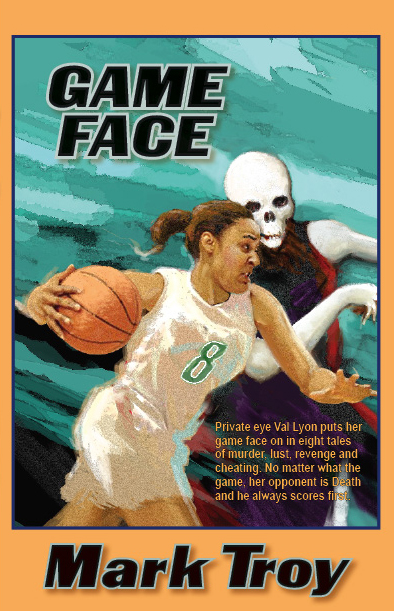 "Teed Off," by Mark Troy, in Game Face.
This ebook was available for free.
It is a collection of stories about Val Lyons, a Hawaii-based private eye.
Glenn Floeck moved down Concourse C of Honolulu International Airport as if he expected everyone to get out of his way.
This first sentence tells us a good deal about Mr. Floeck, doesn't it? Val has signed on as personal driver for this obnoxious golf millionaire who is actually a lousy golfer and a worse human being. we will discover she has an ulterior motive for tolerating his crude advances. She is working on behalf of a client whose sister got a restraining order against Flock, not long before falling of a hotel balcony to her death. Interesting protagonist, good story.
By the way, it first appeared in
Fedora,
edited by Michael Bracken.