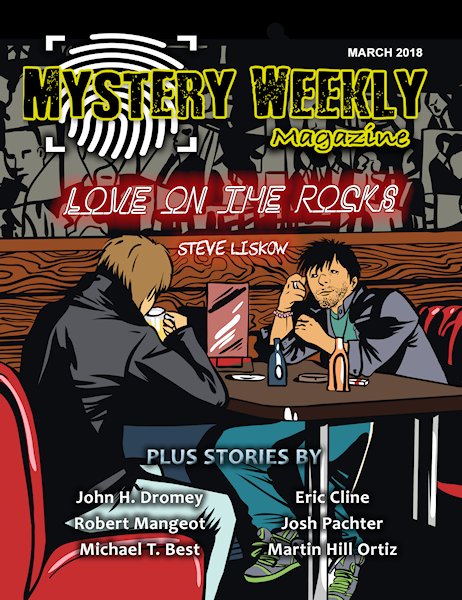 "Queen and Country," by Robert Mangeot, Mystery Weekly Magazine, March 2018.
This is the third appearance by Robert Mangeot in these hollowed electrons. He is all about language and this time is practically in Wodehouse territory.
Well, technically he's in rural France in the late fifties, or at least Nick Torthwaite is. Nick is an arachnologist, sent over from Britain to hunt for a tropical spider. Or maybe he's hunting for his despised fellow scientist who traveled there first, in search of the precious queen spider. In fact, both of them are working for the British government who thinks the deadly spider may have military uses. But other forces are a t work here and may kill Nick before ge can get to the spider or before the beastie can get to him...
I talked abou the language, so here is our hero bragging about himself and "...

the Nick Torthwaite-in-the-field look. Stubble, chronograph, safari vest and poplin slacks, I cut a dashing if stocky figure, the famed scientist after his quarry." Good luck, Nick.