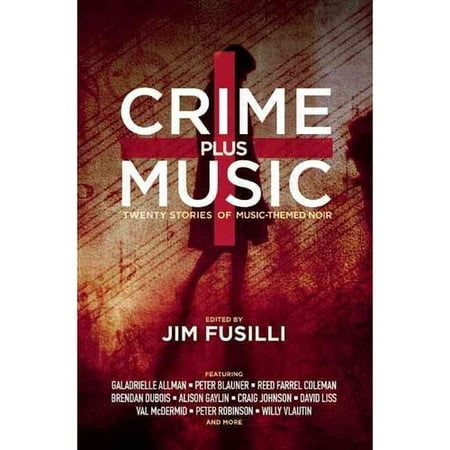 "The Long Black Veil," by Val McDermid, in Crime Plus Music, edited by Jim Fusilli, Three Rooms Press, 2016.
Jess lives with relatives because, a decade ago when she was four years old, her mother murdered her father. That's the official story, but it turns out the truth is a lot more complicated. "There are worse things to be in small-town America than the daughter of a murderess," says her caretaker. "So I hold my tongue and settle for silence."
McDermid is a Scottish author but she writes well about "small-town America." This is a story about privileged rich kids clashing with folks from the poor side of town. Also about teenagers trying to figure out who they are and coming up with answers that may not please their neighbors.
I enjoyed this one a lot.